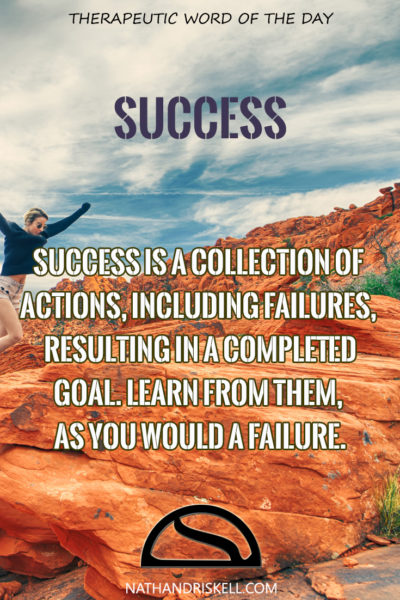 "Success is a collection of actions, including failures, resulting in a completed goal. Learn from them, as you would a failure."
Why is success so difficult? We often go through life working hard, if not harder, than those around us. We believe hard work will end with a success. Why the, do we sometimes continue to fail?
Success is not something easily defined. We often fail because we lack information. Sometimes, the only way to obtain this information is to try something and then fail. For much of life, failures teach us not what to do, leading to the path of what to do.
For us to succeed, we need to study our failures. We need to learn from failure and not be afraid of it. Then, over time, our chances of success will increase. Once we do succeed, we need to study what worked so that we can repeat it.
Hello, my name is Nathan Driskell and I am a Licensed Professional Counselor – Supervisor in the Houston / Cypress area specializing in the treatment of Internet Addiction & Asperger's / Autism. I work with children, adolescents, adults, couples & families.

You can reach me at my website or call me directly at 832-559-3520 if you have any questions. Thank You!
Latest posts by Nathan Driskell (see all)