In order to complete the forms, please visit the link below and create a free account. This account is a part of my content management system and is secured by the latest security standards. This allows you to complete all forms before the session, without having to print them out and complete by hand.
You fill first need to create an account. To do so, input your First Name, Last Name, E-Mail Address and Password. Your password needs to be at least 6 characters. Once inputted, press the sign-up button to continue.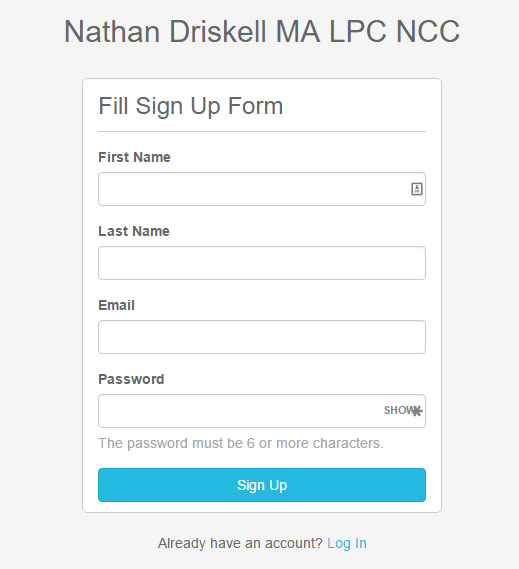 On the following page, click the green button labeled "Sure, let's save my time". To begin to fill out the Intake forms.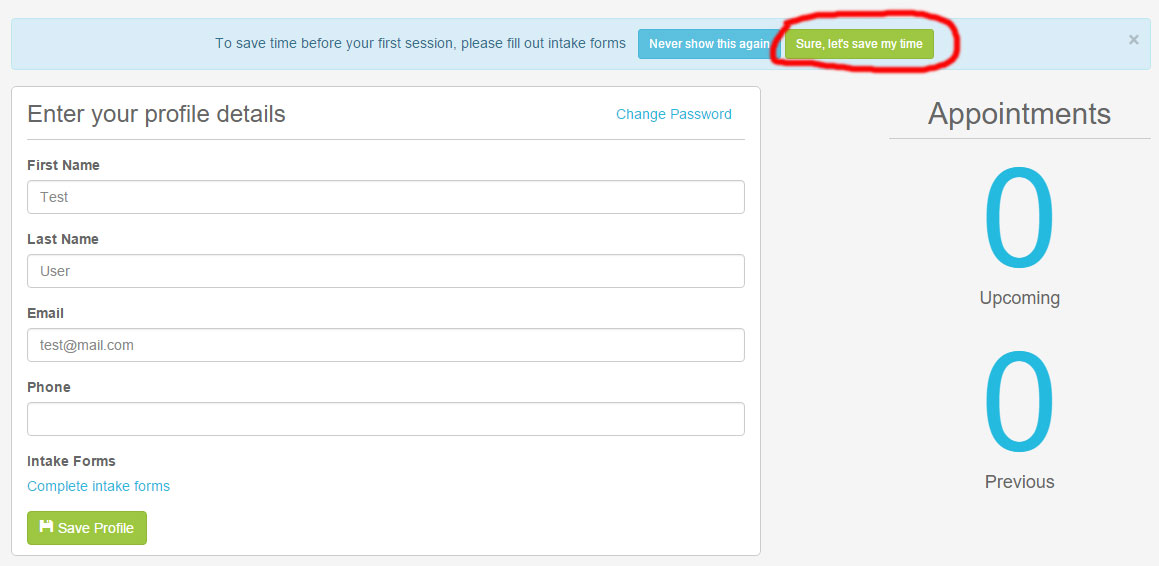 Now begin to fill out the forms my reading the Consent Form. There are 10 forms in all. Please read each carefully and fill each one out. Some responses are required. Once you are done you will sign the forms. This signature counts as a legal signature, so please review the forms before you sign. Once you are done and the forms are submitted, a copy of them will be sent to your E-Mail Address. The Screen Shot below shows what the first page looks like:

If you would rather print the forms and fill them out, click on the link below. Print out each one and fill it out and bring with you the first session. If you have completed the digital forms above, you do not need to bring in printed forms. If you have any questions, feel free to Contact Me.