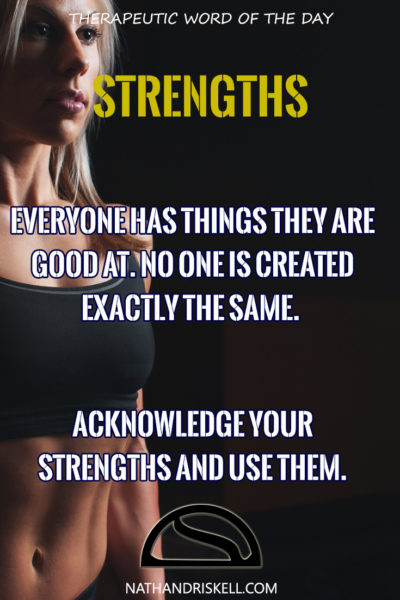 "Everyone has things they are good at. No one is created exactly the same. Acknowledge your strengths and use them."
This may come as a shock (or not), that you are unique. There has never been someone in the universe with the exact same genetic makeup and experiences as you. Even if you are a twin, your experiences will differ, creating a different person. As a result, you will have a unique series of traits, some strengths, some weaknesses.
As you are unique, you might as well take advantage of it and use the strengths you possess. I have had people tell me they are "good at nothing" and "do not know how to do anything". The problem is a lack of introspection and vision. There are good, positive traits you possess. You need to look for them and acknowledge them. This is not pride, but the truth. If you cannot admit what you are good at, how can you use it?
Hello, my name is Nathan Driskell and I am a Licensed Professional Counselor – Supervisor in the Houston / Cypress area specializing in the treatment of Internet Addiction & Asperger's / Autism. I work with children, adolescents, adults, couples & families.

You can reach me at my website or call me directly at 832-559-3520 if you have any questions. Thank You!
Latest posts by Nathan Driskell (see all)