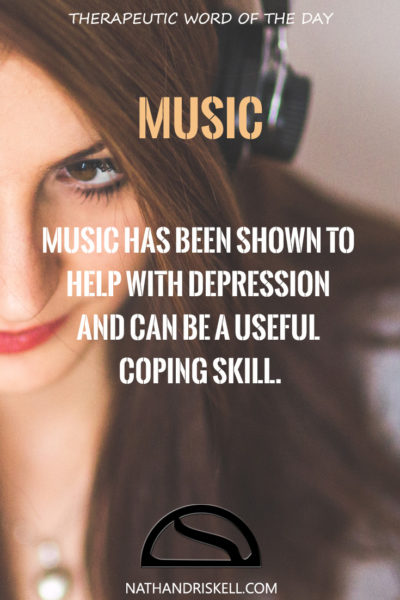 "Music has been shown to help with depression and can be a useful coping skill."
Music is a powerful coping skill that has been shown to help many with depression, anxiety, and other conditions. Music has the power to change our mood and focus on other things. Music also has the power to distract us from negative thoughts. For me, music helps me sleep, where without I would often lay in bed 1-2 hours before I would fall asleep.
Experiment with different types of music. With the Internet, we have the ability to listen to all kinds of music, much of it free. With services like Pandora, Spotify and Live365 you can listen to music free (with limited advertisements). When you are stressed, try listening to music, and try different kinds. If you are having racing thoughts, especially while trying to sleep, try listening to music, to take your mind off of yourself.
Hello, my name is Nathan Driskell and I am a Licensed Professional Counselor – Supervisor in the Houston / Cypress area specializing in the treatment of Internet Addiction & Asperger's / Autism. I work with children, adolescents, adults, couples & families.

You can reach me at my website or call me directly at 832-559-3520 if you have any questions. Thank You!
Latest posts by Nathan Driskell (see all)