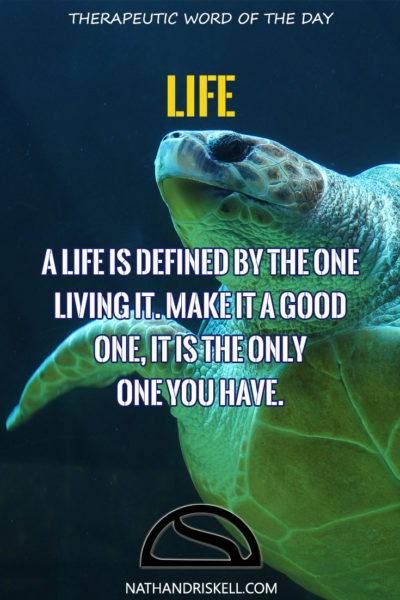 "A life is defined by the one living it. Make it a good one, it is the only one you have."
It is easy to become pessimistic. Watching the news and seeing all the wrongs of the world can make living life difficult. At times, it is easy to wonder what the point of life is. If we all live for an unknown period then vanish, amongst 6 billion others, then how can we matter?
The good thing is we can decide what to live for. Some live, so their families will be taken care of. Others want to make the world, in general, a better place. Others want to collect as much money as possible. In the end, you get to choose why you continue to exist.
As we only have one life, we must use it wisely. It is easy to become complacent and think we have all the time in the world. As it is the holiday season, it is a good time to make sure your family knows how you feel about them. As this is the only life you have, make it the best it can be.
Hello, my name is Nathan Driskell and I am a Licensed Professional Counselor – Supervisor in the Houston / Cypress area specializing in the treatment of Internet Addiction & Asperger's / Autism. I work with children, adolescents, adults, couples & families.

You can reach me at my website or call me directly at 832-559-3520 if you have any questions. Thank You!
Latest posts by Nathan Driskell (see all)