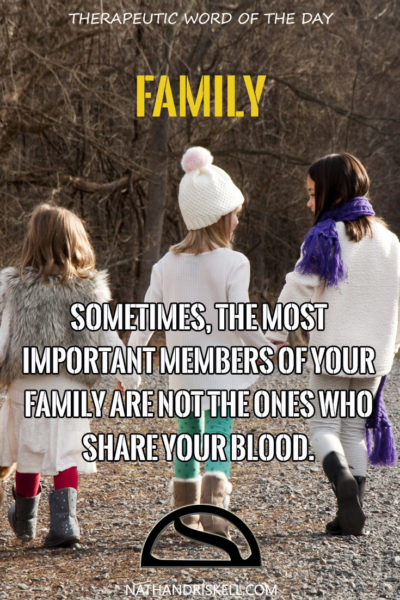 "Sometimes, the most important members of your family are not the ones who share your blood."
Many people do not have a family to call they're own. Some are abused, abandoned, and have few members of their family who cares about them. Often they are saddened by this and long for someone who cares about them.
In truth, we are all related by blood, as we are all human and share a common bloodline. We are all family, just in different degrees. If you do not have a family, begin to make your own. This can include friends as well. Sometimes friends are better than family, as a friend is chosen. Go and make relationships, and be patient in doing so.
Hello, my name is Nathan Driskell and I am a Licensed Professional Counselor – Supervisor in the Houston / Cypress area specializing in the treatment of Internet Addiction & Asperger's / Autism. I work with children, adolescents, adults, couples & families.

You can reach me at my website or call me directly at 832-559-3520 if you have any questions. Thank You!
Latest posts by Nathan Driskell (see all)