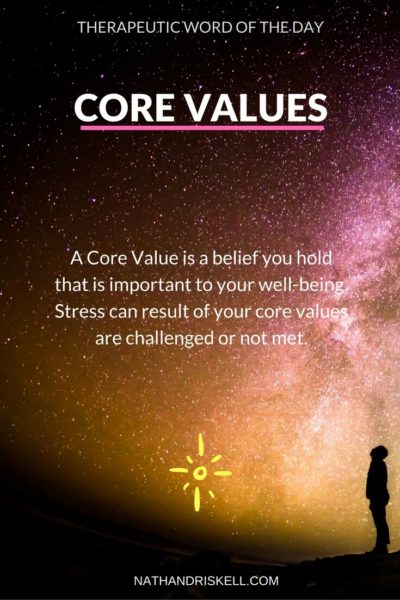 "A Core Value is a belief you hold that is important to your well-being. Stress can result if your core values are challenged or not met."
What is your value system? Know what you value in life and take steps to achieve them. No one can take away a value you hold.
Hello, my name is Nathan Driskell and I am a Licensed Professional Counselor – Supervisor in the Houston / Cypress area specializing in the treatment of Internet Addiction & Asperger's / Autism. I work with children, adolescents, adults, couples & families.

You can reach me at my website or call me directly at 832-559-3520 if you have any questions. Thank You!
Latest posts by Nathan Driskell (see all)