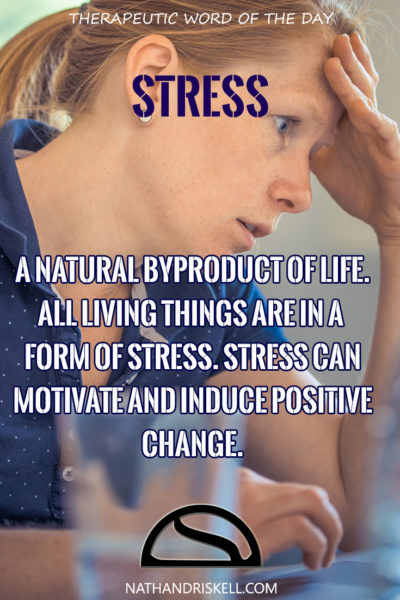 "A natural byproduct of life. All living things are in a form of stress. Stress can motivate and induce positive change."
Stress is often confused with anxiety as one in the same. Stress is a state of existence all living things share. Stress is the body needing resources for survival. We need food, shelter, air. The quest for these resources is stress, as it takes energy to collect these resources. As a result, the body is placed under a load, or under stress.
Thus, stress is a good thing. It is needed if we are to live. It is also needed if we are to mature and grow. Sometimes stress helps us to move on and become better than we were. Without stress, there would be no change.
Anxiety is worry over the future, which is not stress. Anxiety serves no purpose but to burden the body system. Anxiety is to be avoided while stress is to be used.
Hello, my name is Nathan Driskell and I am a Licensed Professional Counselor – Supervisor in the Houston / Cypress area specializing in the treatment of Internet Addiction & Asperger's / Autism. I work with children, adolescents, adults, couples & families.

You can reach me at my website or call me directly at 832-559-3520 if you have any questions. Thank You!
Latest posts by Nathan Driskell (see all)