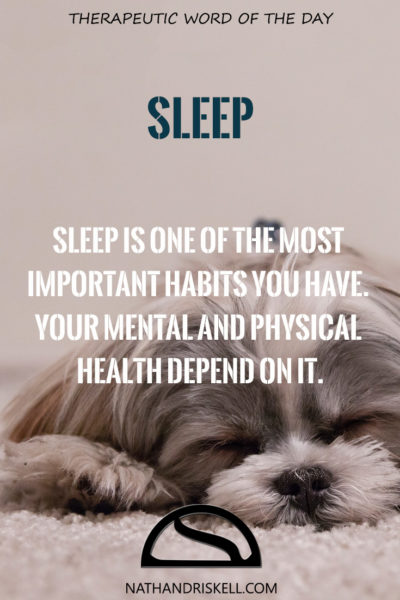 "Sleep is one of the most important habits you have. Your mental and physical health depends on it."
Sleep is extremely important to your overall health. We have all experienced times when it was difficult to sleep. Many people do not get enough sleep in the US. Many have too much to do while others find sleep elusive.
If you are having problems sleeping, you need to work on improving your sleep. Often a diet change can help, as foods or liquids before bed can hamper our sleep. Meditation has been shown to help people sleep. A technique I use is I listen to music before I sleep. I lay in bed and put my headphones on and listen for 15-20 minutes. I focus on the music and not myself. This helps me limit racing thoughts. As soon as I start to dose off, I turn off my music and fall asleep 10 minutes or so later. This technique saves me from 1-2 hours of racing thoughts that prevent me from sleeping. If you are experiencing a sleeping problem, take action to solve it.
Hello, my name is Nathan Driskell and I am a Licensed Professional Counselor – Supervisor in the Houston / Cypress area specializing in the treatment of Internet Addiction & Asperger's / Autism. I work with children, adolescents, adults, couples & families.

You can reach me at my website or call me directly at 832-559-3520 if you have any questions. Thank You!
Latest posts by Nathan Driskell (see all)