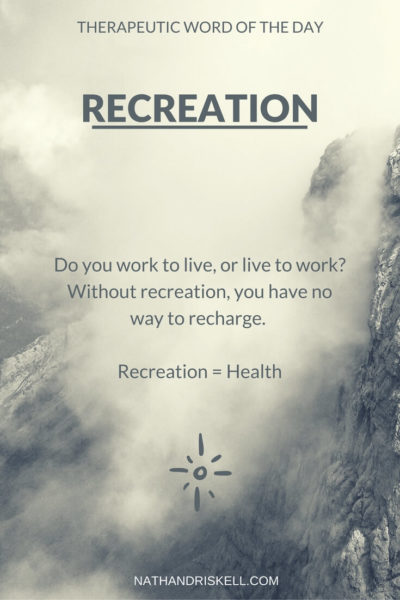 Do you work to live, or live to work? Without recreation, you have no way to recharge. Recreation = health."
There is more to life than work. Taking time for yourself is required for physical and mental health. Tomorrow can wait, enjoy today.
Hello, my name is Nathan Driskell and I am a Licensed Professional Counselor – Supervisor in the Houston / Cypress area specializing in the treatment of Internet Addiction & Asperger's / Autism. I work with children, adolescents, adults, couples & families.

You can reach me at my website or call me directly at 832-559-3520 if you have any questions. Thank You!
Latest posts by Nathan Driskell (see all)