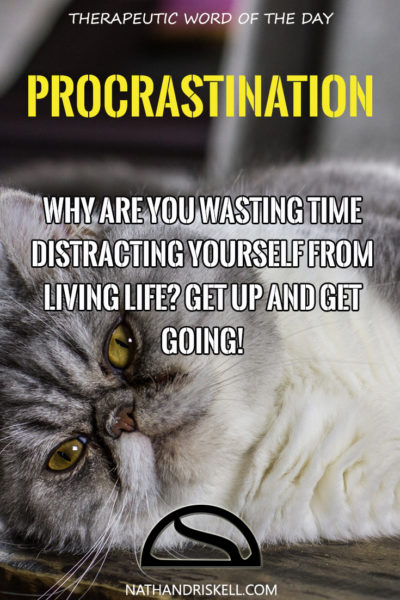 "Procrastination: Why are you wasting time distracting yourself from living life? Get up and get going!"
Welcome to another one of my issues. I love to procrastinate. Most of the failures in my life have been from me procrastinating. While my addiction to online gaming was a large reason for my procrastination, it is a general problem I face.
I imagine many out there are similar. To combat this, I have made a structure for my life. I have set tasks to do each day, and until those tasks are complete, I cannot stop what I am doing. At times, life gets in the way, and that is acceptable, however, on the whole, this is how I live my life. If I did not, nothing would get done and I would relapse into addiction.
I have found procrastination is a form of fear. For some, it is a fear of success. Why would someone be afraid to succeed? Success requires new challenges, new goals, and new work, to achieve. Couple a fear of the unknown with a self-esteem problem and success looks positively dreadful. Begin to change how you view yourself and you will find it easier to reduce procrastination.
Hello, my name is Nathan Driskell and I am a Licensed Professional Counselor – Supervisor in the Houston / Cypress area specializing in the treatment of Internet Addiction & Asperger's / Autism. I work with children, adolescents, adults, couples & families.

You can reach me at my website or call me directly at 832-559-3520 if you have any questions. Thank You!
Latest posts by Nathan Driskell (see all)