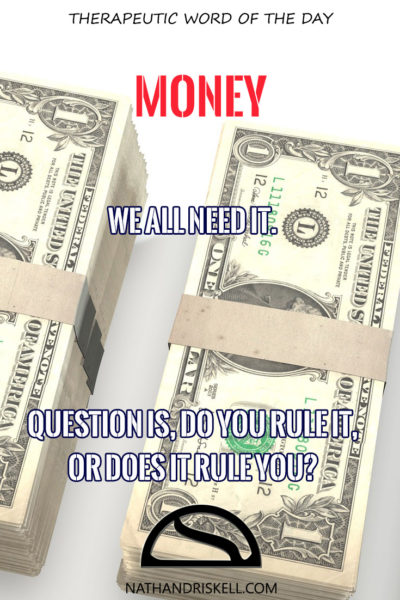 "We all need it. Question is, do you rule it, or does it rule you?"
Money. some people love it, some hate it. I have seen money become a God to some who sacrificed their families and lives to it. One fact is true: we all need it.
Therefore, the question is, how do we manage it? Money = power as it allows you more options. Someone with money has many more options in life over someone who does not. Money should be a means to an end, meaning money itself should not be a final goal. For example, I want money so I and my family can be secure. I want money so I can one day open an outpatient treatment center for Internet Addiction. Money has a purpose, I do not want money so I can see a large number representing my bank account, I want money so I can use it to help myself, my family, and others.
This is a healthy goal when it comes to money. Wanting more money just to have more money is greed. If you cannot control greed, it will take from you.
Hello, my name is Nathan Driskell and I am a Licensed Professional Counselor – Supervisor in the Houston / Cypress area specializing in the treatment of Internet Addiction & Asperger's / Autism. I work with children, adolescents, adults, couples & families.

You can reach me at my website or call me directly at 832-559-3520 if you have any questions. Thank You!
Latest posts by Nathan Driskell (see all)