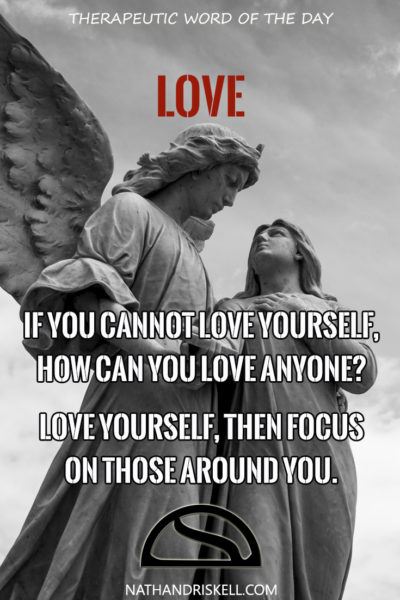 "Love: If you cannot love yourself, how can you love anyone? Love yourself, then focus on those around you."
Ask yourself, who do I spend every moment of every day with? Who is there no matter what happens, and will never leave me? The answer is you. You have to live with yourself every day, so you might as well love yourself instead of hating yourself. Once you have learned to love yourself, you can love others.
While this is a simple concept, it can be difficult. Some of us are extremely hard on ourselves. I myself fall into this category. For much of my life, I hated myself, causing problems in relationships, jobs, and in general life. Until I decided to make a conscious choice to love myself did my life improve. If you are hating yourself, how will you not transfer this hate to another?
The simple answer is to love yourself, so you can then love others fully. This is a choice, act on it.
Hello, my name is Nathan Driskell and I am a Licensed Professional Counselor – Supervisor in the Houston / Cypress area specializing in the treatment of Internet Addiction & Asperger's / Autism. I work with children, adolescents, adults, couples & families.

You can reach me at my website or call me directly at 832-559-3520 if you have any questions. Thank You!
Latest posts by Nathan Driskell (see all)