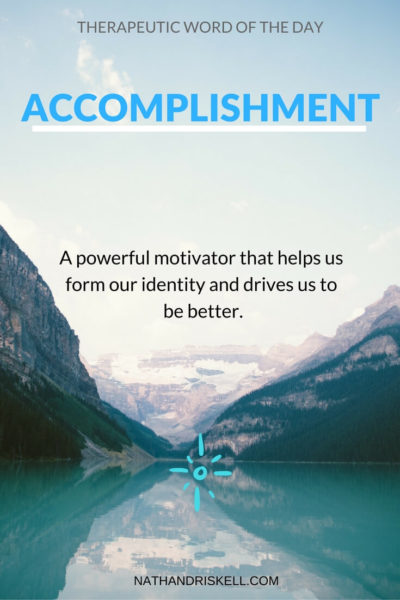 "A powerful motivator that helps us form our identity and drives us to be better."
A lack of accomplishment can damage mental health and make conditions such as depression worse. Focus on what you have done, and what you will do in time.
Hello, my name is Nathan Driskell and I am a Licensed Professional Counselor – Supervisor in the Houston / Cypress area specializing in the treatment of Internet Addiction & Asperger's / Autism. I work with children, adolescents, adults, couples & families.

You can reach me at my website or call me directly at 832-559-3520 if you have any questions. Thank You!
Latest posts by Nathan Driskell (see all)